— 29/04/2022 —
Стажировка Junior Influencer Manager with one of the languages: Spanish, Portuguese, Hindi, Indonesian, Arabic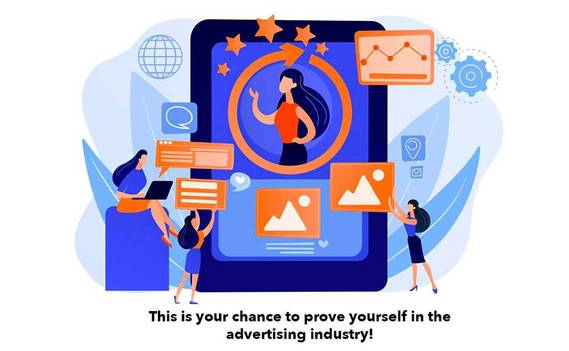 — Selecting bloggers for advertising campaigns together with agency staff;
— Negotiating (written and verbal) and agreeing to the terms of cooperation;
— Quality control of advertising content (compliance with TOR, reliability of the information, etc.);
— Maintaining reporting and schedule of advertising integrations.


Hi,
it's Natalia Gorenkova, I'm HR of RMAA Marketing Agency. I'm looking for a Junior Influencer Manager for one of the best marketing teams in Russia.
Who are we? RMAA is a cross-border marketing agency dedicated to connecting brands with different-speaking audience. We work with international clients, providing complex services for the successful implementation of projects. 

Our marketing agency needs a Junior Specialist with some experience in advertising and marketing. Also, - who knows one of these languages: Spanish, Portuguese, Hindi, Indonesian, Arabic (Advanced/Native Speaker) to work with bloggers and opinion leaders in different world regions. The internship program is designed for 3 months, after which we are ready to offer a full-time job. 

This is your chance to prove yourself in the advertising industry!
Требования
— You are attentive and good at analyzing information;
— You are fully responsible for the results of your work;
— You know one of these languages: Spanish, Portuguese, Hindi, Indonesian, Arabic to work with bloggers (Advanced/Native Speaker) + English/Russian to communicate within the team (Advanced);
— You strive to achieve success in the marketing industry.

Условия
— Become a significant part of our team and take active joint participation in the further development of the company;
— Reward: Salary (based on interview results);
— Remote work.

P.S. You can leave your application to me (+7 919-230-33-84 Telegram/WhatsApp). Please, include your advertising and marketing experience (if you have any)  in your reply letter, as well as why you want to work with us.

Оплата
Оплата по результатам собеседования.