— 04/10/2023 —
Стажировка Digital Journalist / Blogger - Future Of Human Enhancement, HealthTech, EdTech (Russia & Global) в Москве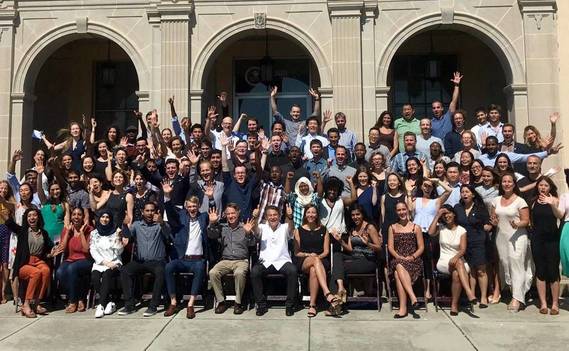 Are you young, smart, good in media and blogging and passionate about technology, innovation and future? Do you dream about working with ecosystems like MIT, Harvard, Stanford or Singularity? If so, would you like to join the global project dedicated to human enchancement technology, digital health and learning? Moreover, would you like to get a superstar mentor who will guide you in this journey? Great! We are looking for smart students and young creatives who are ready to join our upcoming project!
PS. Internship may be conducted remotely. Your location doesn't matter. But skills and passion do. :)
Responsibilities:
Assist in creation of content, including: proofreading, editing & co-authorship,
Assist in working with influencers and opinion leaders;
Assist in working with scientists, technologists, innovators, startup founders;
Create own blogs - posts, stories, videos.
Topics:
Self-Improvement Tech;

Health Tech;
Future Of Learning;
Diversability;
Entrepreneurship;
Innovation & Startups.
Opportunities:
Opportunity to present your work to global English-speaking audience;
Opportunitity to work with global organizations & Influencers;
Up to 2 personal mentors who teach and guide you.

WelkerMedia (currently, the Yonah Network) is an impact group aimed to spread and empower ideas and ventures that bring a new angle on FECI domain: freedom, education, creativity, impact.
Требования
You are passionate about media, culture and projects which make a difference;
19-22 years old;
Journalism, media, social sciences or related faculties students;
Basic knowledge of one of the topics;
English level: advanced (C1/C2);
Readiness to learn every day and every hour.
Условия
Part-time. 8-10 hours per week. You can combine it with education or other job;
You will get up to 2 personal mentors who will guide you;
Free education and mentoring;
Full access to our network and influencers;
Full access to our media opportunities.
Don't forget to provide us with a quick BIO, social accounts and examples of your works.
Оплата
Оплата по результатам собеседования.